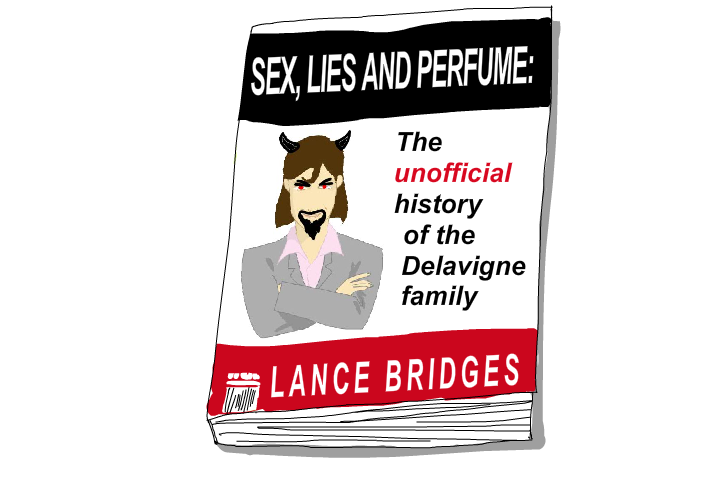 Hello book lovers, Edward here.
I've just finished reading 'Sex, Lies and Perfumes - The unofficial history of the Delavigne family'. I
t's a real page turner (and also a stomach turner during some of the more grisly chapters).
I recommend that you go out and buy this book straight away. 5 stars.
Here's a sneak peak at the book's chapters:
Chapter 1: Childhood in Paris: adoption and relationship with Swedish au pair

Chapter 2: The Devil and Bruno Delavigne - playing squash with Satan

Chapter 3: Illegal chicken fighting controversy

Chapter 4: Involvement with the Illuminati and Freemasons

Chapter 5: Obsession with time travel

Chapter 6: Ice cream addiction and rehabilitation

Chapter 7: Genetically modified perfumes

Chapter 8: The Amazon years: casual nudity, Horatio Oléré and dolphin hormones

Chapter 9: 1st, 2nd and 5th secret marriages

Chapter 10: The Warbuckle Connection - Guns, Trucks and Cowboy hats

Chapter 11: Connection to Albanian Separatist Movement

Chapter 12: Insider trading, bank fraud and tax evasion

Chapter 13: Relationship with Susan Bliss - Tea Parties, biscuits and cross-dressing
I hope that's whet your appetite!
Until the next edition of book club, adieu!