Hello everyone,
Usually I have more time to write this, but I find I'm quite busy since I got RIPPED (see photo below).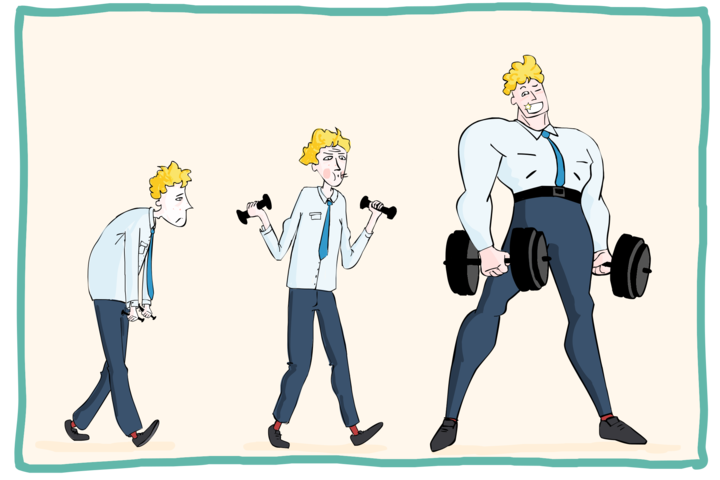 The main reason is: GIRLS. They are noticing me. I walk down the street and I get looks. In almost any situation - coffee shops, the super market, the guardians of Freddy Mercury social club - I seem to end up talking to girls, then we go out for a drink, then back to my place and it all inevitably leads to one thing: HEAVY HAND HOLDING. Sometimes both hands!
Being as buff as Chuck Norris's tougher brother is a lot more effective than my previous strategy: MUSIC (playing the guitar, vague talk about writing an album, pretending I've got shows coming up, blah blah blah).
So if there are any severely unattractive men reading this, I recommend getting your skinny 'asses' to the gym. There is of course a third strategy that works pretty well, but I've never been able to try it being an unpaid intern: BEING RICH. However, this may all change over with my new job. I haven't yet decided if I'll become a male model, rock star or bodyguard, but it's mathematiclly impossible not to earn more money than I do at Delavigne. I'll probably take the weekend to think about the best career path and maybe 'talk' it over with Debbie, Rebbecca, Susan, Johanna, Christel and Kibi the ladyboy.
Have a nice weekend everyone
BIG ED
X

PS: Here's a cheeky bonus for you!